AFA Partners with FITREC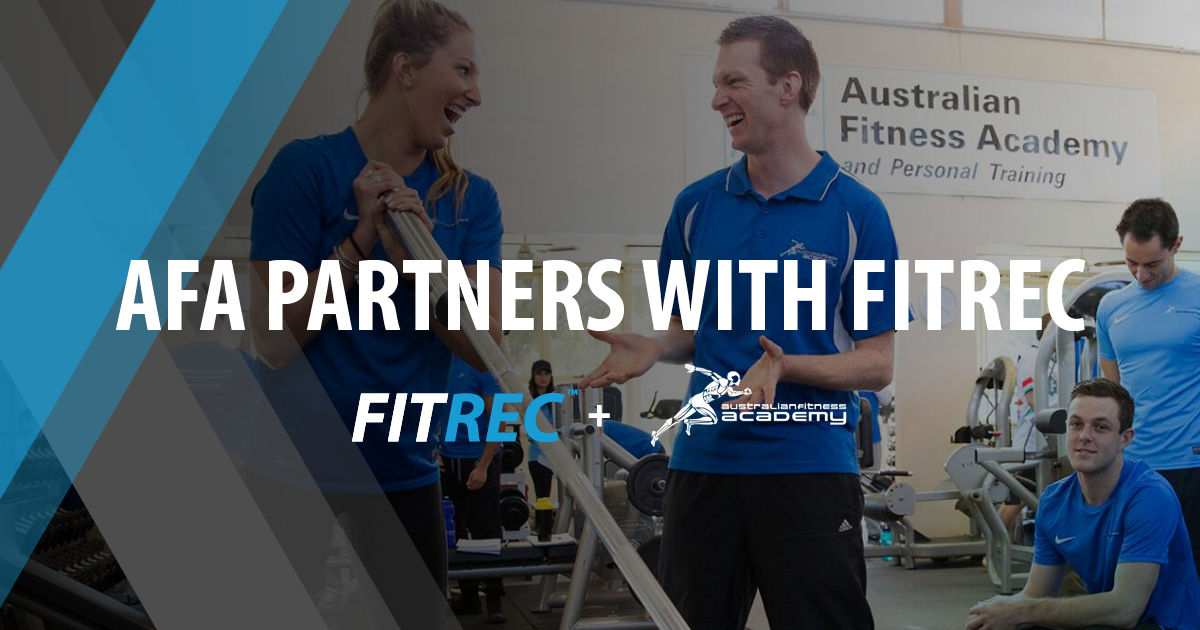 AFA PARTNERS WITH FITREC TO HELP STREAMLINE THE PATHWAY INTO THE FITNESS INDUSTRY FOR STUDENTS
The Australian Fitness Academy (AFA) is excited to join the 'Friends of FITREC' program to create more streamlined pathways for students to enter the fitness industry.
Having assisted tens of thousands of students to create rewarding careers as fitness professionals, AFA is always looking at ways to strengthen the connection between employers and graduates.
By partnering with FITREC, AFA graduates will have access to industry registration, valuable resources, networking opportunities, professional development and other key services to assist them in their transition from students to professionals.
"We're very much aligned with FITREC in regards to our efforts to provide great career outcomes for our students," AFA Managing Director Steve Hore said. "FITREC has established itself as a successful conduit in connecting graduates to employers and employment opportunities, so we encourage as many students as possible to take advantage of the benefits that come with this partnership and we look forward to collaborating on future projects that continue to provide a streamlined pathway into the fitness sector."
Commenting on his own enthusiasm for the partnership, FITREC Managing Director, Dennis Hosking, said "The AFA's commitment to graduating students, especially with regards to helping them into industry employment is exemplary. We look forward to giving their students all the support that FITREC registration provides, including the introduction to fitness employers anywhere in Australia and any ongoing support they might need to enjoy a long and successful career in fitness."
Dennis adds, "We're very grateful to be joining forces with such a long-standing and highly respected fitness educator. We look forward to working with Steve and the team for the benefit of AFA graduates and fitness employers."
The Australian Fitness Academy is an industry-leading education provider that has been delivering health and fitness courses for more than 28 years.
FITREC is a Government recognised registration service for fitness professionals and businesses. FITREC provides industry-leading levels of transparency and accountability and has been instrumental in raising standards throughout the fitness industry.