Ask Me Anything - Ian 'OD' O'Dwyer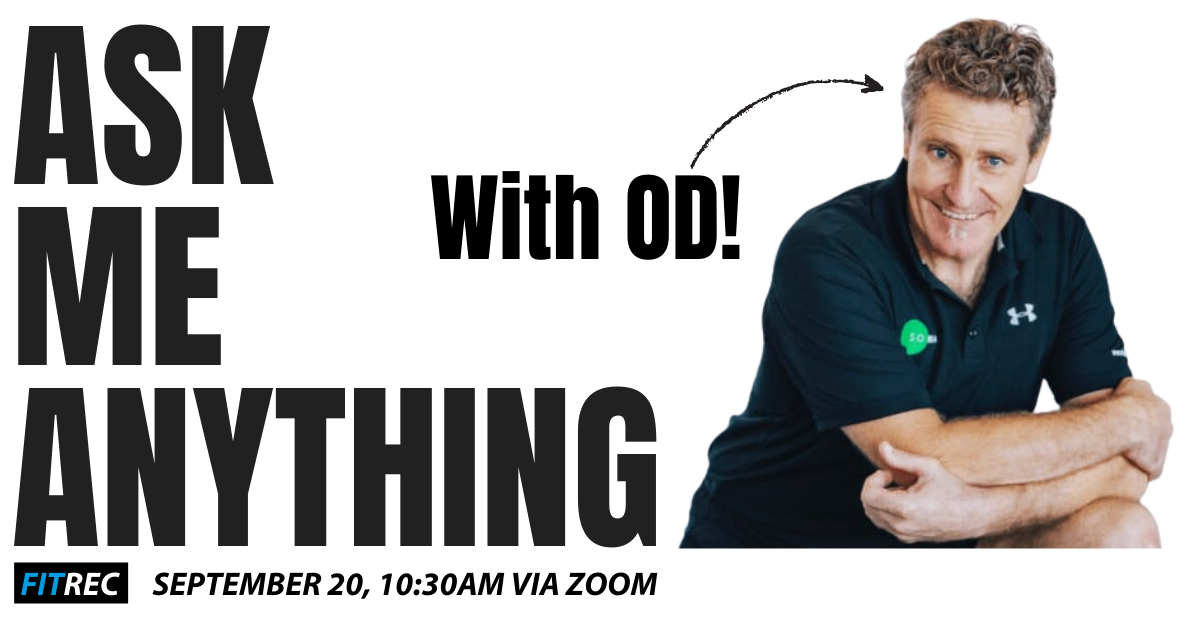 OD has touched the lives of fitness professionals from all over the world.
In his trademark easy-going fashion, he's agreed to take part in a session where he answers any of your questions about, well, anything!
YOU'RE ALL WELCOME! This (experimental) session is FREE for everyone!
Over more than 30 years, Ian "OD" O'Dwyer has helped thousands of people with health and movement challenges and helped coaches all over the world improve their skills in the management of movement issues.
He's presented alongside and collaborated with some of the greatest names in the fitness industry, including Paul Chek, Michol Dalcort, Paul Taylor, Craig Harper and many, many more. He was a consultant and educator on the incredibly successful "PT on the Net", an online learning platform for Personal Trainers worldwide - long before it was mainstream. He also co-founded PTA Global and has most recently collaborated with fitness luminary, Rodney Corn, on Feel SOMA.
On Monday, 20th September, from 10.30 AM - 11:30 AM, we're super excited to be holding an AMA (Ask Me Anything) session with OD. Register here.

The conversation is guaranteed to be interesting. OD views things through a different lens. The types of things you may find interesting include his thoughts on;

The value of initial client assessments

His education pathway

Where clinical research falls short

Isolation v Integration

Empowerment of the client and building trust

Understanding and working with patterns in the body

The (mis)use of words, like "mindfulness" and "fascia"

The value of stretching

How our language can influence clients

The importance of finding solutions WITH people rather than FOR people

Spirituality, and what it means to OD

We don't know where this conversation will go - That's up to you! 😁
Whether you're new to working in fitness or well experienced, get on this opportunity to lead a discussion that answers your questions.
A recording of this AMA sessions will be available to FITREC registered professionals via FITREC Circle.