Join us at the Fitness & Wellness Australia event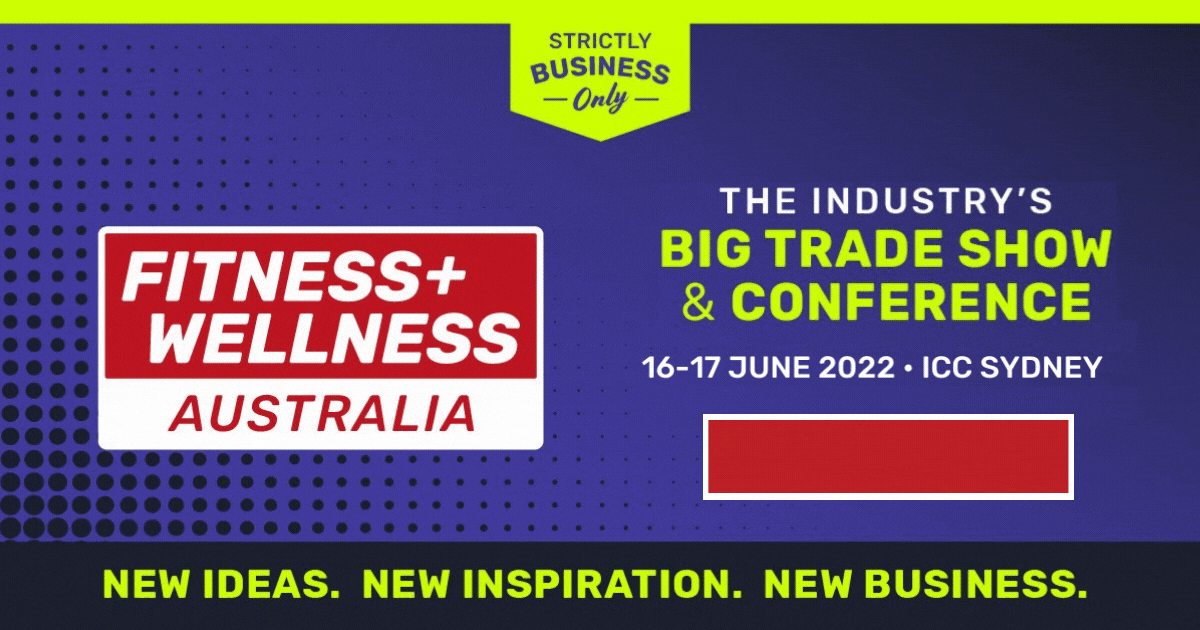 Fitness + Wellness Australia - 16-17 June 2022 - ICC Sydney Exhibition Centre
Fitness + Wellness Australia is the new independent trade show and conference for everyone in the business of fitness, health and wellness. Bringing together the whole value chain - from health and fitness businesses and facility operators to manufacturers, distributors, retailers and beyond - FWA presents a new era and a much-needed platform for the industry to come together, network and do business.
The 2022 edition will showcase 200+ brands, curate 100+ speakers across 50+ sessions and deliver 5,000+ attendees all looking to improve their business and facilities, gain and retain members and grow profits in a rapidly changing fitness and wellness market.
FITREC and its recruitment partner, HealthyPeople, are very pleased to be supporting this fantastic event. Many of our Friends of FITREC are exhibiting, we have registered businesses attending, as are many of the HealthyPeople registered employers.
Connection is a big part of working in fitness and, in light of recent challenges, an opportunity to come together is long overdue. We're very much looking forward to catching up with new and old friends at the FWA event in June. Indeed, we look forward to seeing FWA become the event to bring us all together again in years to come.
Visit the FWA website here. Grab your free Trade Show Pass here.