FITREC ANNOUNCES FIRST GLOBAL AMBASSADOR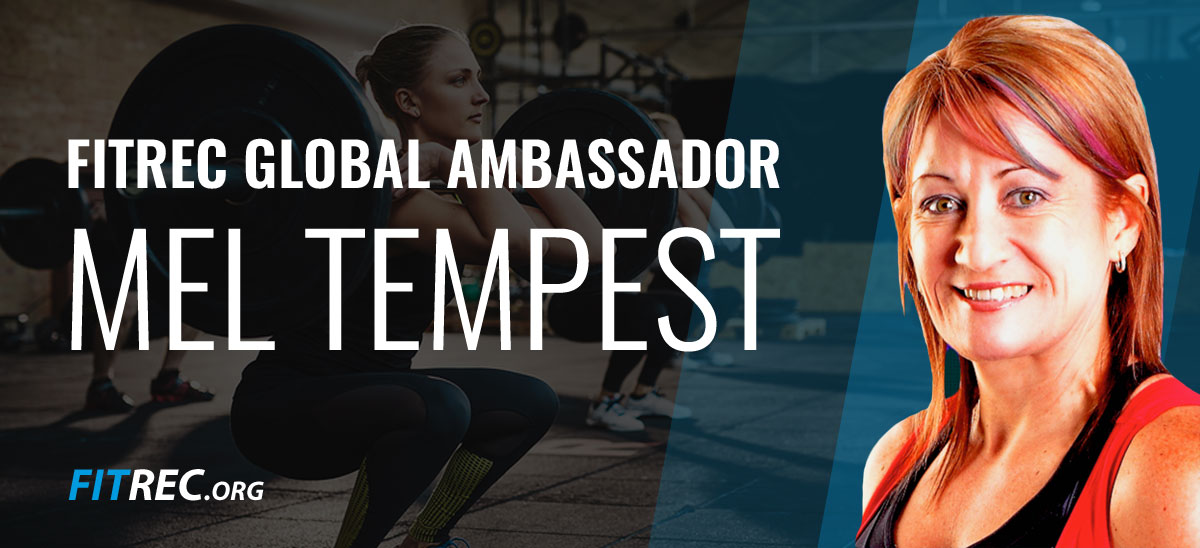 FITREC ANNOUNCES FIRST GLOBAL AMBASSADOR
FITREC.org is pleased to announce the appointment of Mel Tempest as Global Ambassador for FITREC fitness registration services.
"Mel's enthusiasm for collaboration and the progress of the fitness industry aligns very well with FITREC," says Dennis Hosking, FITREC Managing Director. "Her focus has always been to guide club owners and fitness business professionals towards more effective, efficient and innovative resources, tools and strategies. I'm pleased to say that Mel was an early supporter of FITREC has promoted our services for many years".
Via this collaboration, FITREC hope to become more well known to Mel's growing international audience. "Fitness professionals all over the world, share a common goal," says Hosking. "And, in many cases, we're also tapping into the same standards of education and educators. In this information age, why should there be the issue of geography? Why not one service to unite us all?"
"As an industry registration service, FITREC strives to better represent all industry stakeholders," says Hosking. "Not only does Mel provide a means to reach a wider audience, she is also able to provide valuable insight into what fitness businesses, in particular, need from a registration service."
Mel Tempest has received national and international acclaim for her work within the fitness industry. The owner/operator of a successful health club, Mel has been a champion for progress within the fitness industry for many years. Her recent launch of the Gym Owners Business Podcast and Gym Owners Network and Roundtable has grown to include interviews from industry greats from Australia and overseas.
When asked about the inspiration for building a global registration service, Hosking adds that "Australian fitness educators are world leaders. Many of which are taking their services to new countries. But in many of these countries there is no generally accepted means by which accomplished students can easily differentiate themselves based on their efforts. FITREC aims to solve this issue while at the same time providing Australian educators with a platform in which they can demonstrate their influence on the global fitness community."
"The fitness industry is in a time of significant change, particularly in Australia" Tempest explains. "If the industry is to move forward, it's time for outdated and opaque methods of registering and recognising professionals to be replaced with a new and transparent model—one that allows for greater accountability of the industry—and that's exactly what FITREC is doing."
When asked 'why FITREC?', Tempest answers "For many years I've worked hard to encourage new ideas, concepts, tools and insights as a way to reinvigorate the fitness industry, so I'm ecstatic to be able to align myself with a group like FITREC, who are doing the same."
Tempest adds, "We have so many talented professionals in our industry, with new trainers and club owners emerging every day. Unfortunately, in some cases just as many leave our industry as quick as they start. You have to ask the question 'Why?' I believe it's because we can do a much better job when it comes to education, mentorship and collaboration, and that is exactly what FITREC is pushing toward. "
"By combining our efforts," adds Tempest, "we aim to create new opportunities for our Australian fitness business industry."
Mel's first public appearance as FITREC Ambassador will be November 15th when she MCs FITREC's first professional development event, FITREC UNITE.