Using your FITREC profile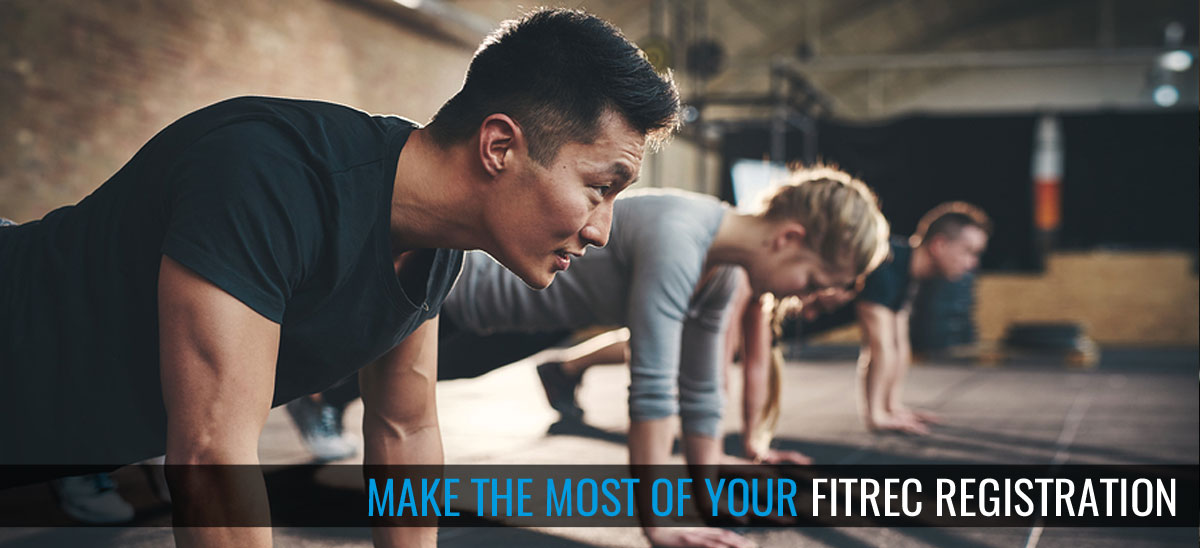 PUT YOUR REGISTRATION TO WORK!
Your FITREC profile is easily understood, easily shared and looks good on mobile, tablet or desktop.
More than simply sharing your unique FITREC URL put it to work in these ways;
IN EMAILS
Link to your professional or business profile via your email and give everyone the ability to see what your background is. It makes it easy for clients to forward on, providing potential clients with more reasons to call.
ON YOUR WEBSITE
Again, a link to your FITREC profile provides a guarantee that your qualifications, experience, and achievements are recognised by an industry body.
WHEN APPLYING FOR JOBS
Give employers the ability to see your commitment to the industry and to accountability as an industry professional. Your FITREC profile is easily added to your HealthyPeople account, allowing you to stand out among other industry professionals.
SHARE WITH FOLLOWERS
Every FITREC profile is easily shared. Use it to refer people to new references, learning or achievements. Employers, this is a way to easily celebrate the development of staff, or the hire of new staff. Or even simply the fact that this Trainer is available in new hours, etc.
USE THE FITREC RATING TO DIFFERENTIATE YOURSELF
This is a snapshot of your experience, education, and references. Be proud of your developing score and use it to differentiate yourself from those around you.
FOR STUDENTS, IT'S GREAT FOR WORK AND FINDING WORK EXPERIENCE
Your FITREC profile is an insight into who you are and where you're going. It makes it easier for employers to make an informed decision about your commitment to the role and your potential future with their business.
And this applies for both work and work experience.
Your FITREC student profile is an easy and professional way to introduce yourself.
If you need any assistance with any of these elements, please don't hesitate to get in touch.