FITREC is built for professionals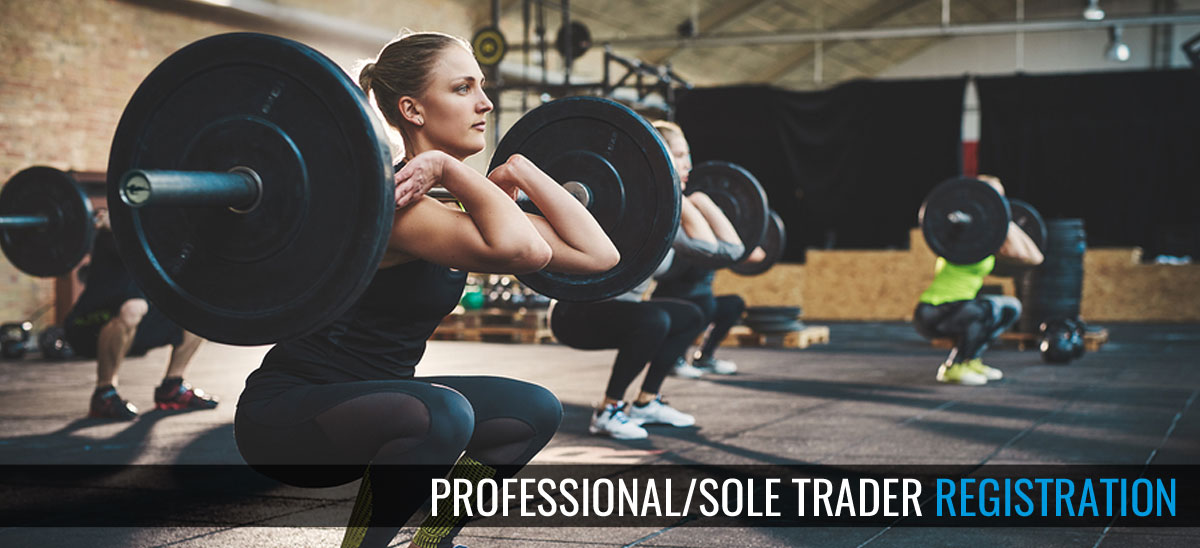 OUR FOCUS IS TRANSPARENCY AND ACCOUNTABILITY
So let's start by busting a few industry misconceptions.
While industry registration is highly recommended, it is not a legal requirement.
You do not need to be registered to get insurance. FITREC, HealthyPeople and BizCover have made this possible.
You are free to choose who you register with (or if you register at all), so consider the following...


FITREC has no initial or ongoing CEC/PDP requirements.
We respect your right to pursue the learning of greatest interest to you and your ability to do that learning when convenient.
The transparency of FITREC profiles is how we maintain individual accountability. Any learning done, or not done, is obvious to all.
This gives you the opportunity to save money for more significant learning events and further qualifications. It also allows for the fact that many learning opportunities both local and overseas have no interest in paying a third party for assessment and approval.
There will always be professionals that choose not to pursue further learning. It is to the benefit of the industry that these professionals remain visible and accountable, rather than becoming unregistered and unaccountable.


If you choose FITREC for your industry registration, we'll ensure that you are best represented to employers and clients. Your official FITREC profile will give you the ability to display all learning, experience, references and achievements, along with certificates, videos and images.


We'll help with employment - FITREC is run by the same people that run HealthyPeople, the Australian fitness industry's longest running and most successful service for connecting fitness professionals with employers.


We'll help you with any industry related questions. Whether you're new to the industry or an experienced professional, everyone can use some help at some time. And for any question we can't answer, we'll know someone who can. Guaranteed.


With FITREC, it's about your history. Not your history with us.
A qualified fitness professional can be FITREC recognised and have their FITREC profile and rating reflect their background from day one. By contrast, becoming a 'Level 3' with Fitness Australia (AusREPs), for example, is only available to a degree qualified professional (regardless of experience) after they've paid for 6 years of registration fees. It gets worse for Cert IV qualified professionals, they need to pay for 10 years of registration PLUS CEC fees to rate Level 3 [1].


Our FITREC rating is the first true benchmark for our industry.
The FITREC rating takes into account education, experience and references, giving each a score out of 100, providing a total out of 300. Scores for education and references depreciate over time. A maximum score for experience can only be achieved after 12 years in the industry.


Your FITREC profile gives you the ability to include...
References from clients and industry peers.
All work experience.
All learning.
All relevant certificates.
Any related achievements.
A link to your PROUDLY FITREC business profile (if present).

PLUS...
Registration is available on a monthly debit of $10. Not everyone wants to pay in full ($120/year).
Industry-leading service and prompt response to ALL requests. FITREC is run by the same group that manages HealthyPeople recruitment. For 12+ years, we've built a reputation for providing high levels of customer care and responding to all queries in a timely and efficient fashion.
If in Australia, link to your FITREC profile from HealthyPeople. Most professionals find themselves in the job market at some stage in their career. The ability to link directly from our leading employment service to your industry profile makes so much sense, for both employers and professionals.
Recognition for Fitness Students. FITREC Student recognition provides a platform to begin building your professional presence. Student recognition is 60% cheaper than our standard rate, and all student profiles are clearly identified.
We are genuinely committed to the development of our industry.
By ensuring that professionals have the resources they need to succeed in their space, the better the chance we have of collectively increasing the health of the nation.
With the effective use of technology, FITREC provides industry professionals with more transparency, support and accountability than has previously been available. Our structure gives us the ability to respond quickly and efficiently to individual needs and as a young player in an established market, we're taking no chances on building the best possible reputation.

[1] http://fitness.org.au/articles/registration-levels/84 – Worth noting that group exercise instructors that do not require a Cert IV will never be Level 3 without obtaining the Cert IV.