MAX Colleges - Personal Trainer Program (Cert III/IV)
Back to search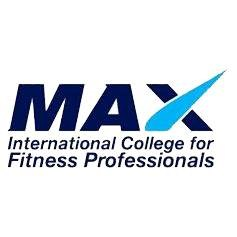 Max College
MAX Colleges - Personal Trainer Program (Cert III/IV)
ACT, NSW, NT, QLD, SA, TAS, VIC, WA
Learn more about working in a Gym:
Is it possible to have a top level, high paying, long-term career, working in a gym or personal training studio? YES, of course!!
There are literally hundreds of thousands of gyms, health clubs and personal training studios around the world and the owners of these facilities are all looking for top-level fitness professionals; yes, instructors and trainers who can teach classes, train clients and members, but also people with the skills to help market and grow the business, lead and manage the team.
The more skills you have, the more opportunities are available to you, and those opportunities are worldwide.
Yes, you will need to be a skilled and knowledgeable fitness instructor / personal trainer so you can help people to achieve their health, fitness, strength, athletic and weight loss goals.
Yes, you will need in-depth knowledge to give your clients a safe, effective exercise program and be able to make safe and effective food and eating suggestions.
Yes, you will need superb communication skills to motivate and inspire people to start and continue with their healthy eating plan and activity/exercise program.
AND then if you have superb communication skills, leadership, and management skills, you can market and grow the business, make membership and personal training sales, and if you are a passionate, respectful person who is open to learning, fitness business Owners will not only want to employ you, they will want to keep you in their business long term! You will have ongoing promotion opportunities, you will receive ongoing and extra training and skills development, choice of hours and income levels, and often the opportunity to have profit share and /or shares in the business. Many top level fitness employees are also given the opportunity to open their own gym, health club or personal training studio within the chain.
There may be lots of people who have done a fitness course, or who want a "job in a gym", but there are very few top level fitness professionals who have the skills to grow the business and lead and manage a team. If you have these skills, you could be given the opportunity to do just that – anywhere in the world!!
For more information, or to get started, click here.
To review this course, please click here.