Insurance for Fitness Professionals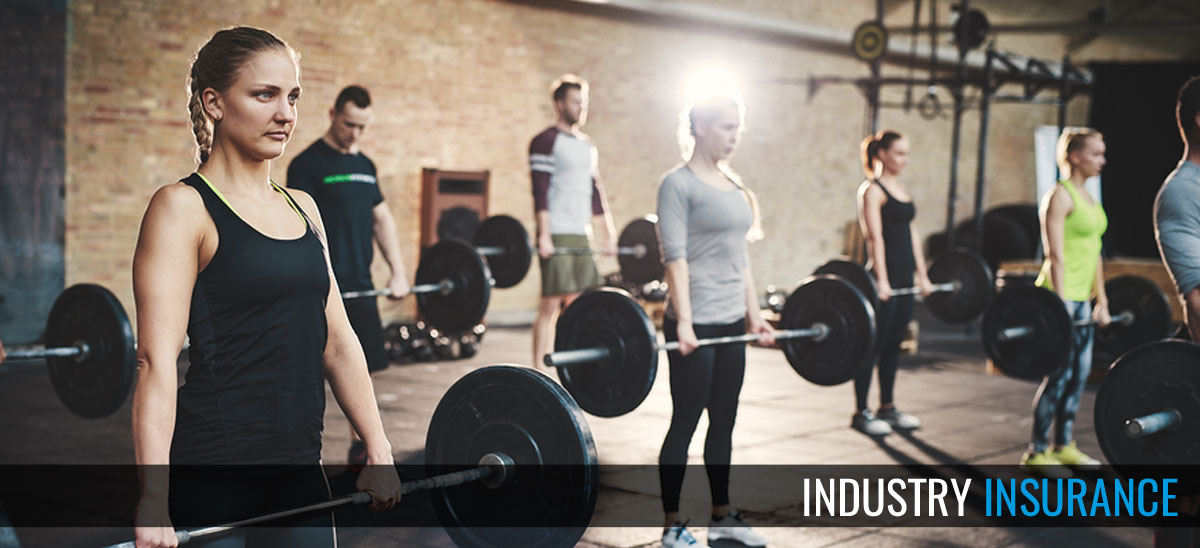 We have TWO insurance options for FITREC professionals.

1. Broad insurance coverage with BIZCOVER

---
Easy online-setup
Monthly/direct debit payment options
Choose your level of cover
FITREC has negotiated a comprehensive insurance option with BizCover that has some of the more common inclusions required by fitness professionals.
Starting at $230 per year, the discounted 'Personal Trainer's Package' is available to all qualified professionals.
Key inclusions:

✔ Training in a home or studio, anywhere in Australia.
✔ Boxing – pad work, contact and non-contact sparring.
✔ Martial arts – pad work, contact and non-contact sparring.
✔ Bootcamp and Crossfit.
✔ Aqua fitness classes.
✔ Bodybuilding.
✔ Online coaching programs to clients based inside & outside Australia (excluding the US and Canada).

Want To Get Started?
STEP 1. Head over to Bizcover and start your quote.
STEP 2. Enter your occupation as 'Personal Fitness Trainer'
STEP 3. Enter the partner code 'FITREC' at checkout and ensure you select the DUAL Australia policy.
It's all done online or over the phone, and your policy documents are emailed to you instantly.
2. Fitness Professionals Insurance arranged by Marsh
---
FITREC are delighted to appoint the world's leading insurance broker, Marsh, as one of our endorsed insurance brokers. Marsh arranges professional indemnity and public liability insurance solutions online for the fitness professionals industry.
Members of FITREC receive access to a discounted premium on the Plus Cover option when arranging their insurance through Marsh.
Please note: The discounted premium is only available on the Plus Cover option.
The Plus Cover*, starting from $128.27**
$20 million Public Liability cover
$20 million Product Liability cover
$10 million Professional Indemnity cover
Coverage Australia wide
Tailored cover for the fitness industry
The application link and more details are in this post on FITREC Circle.

When applying for the membership premium reduction with MARSH...
STEP 1. You must select the $20 million Public Liability cover option.
STEP 2. Prior to payment, select 'yes' to 'Are you a member of a registered fitness association?' and input your membership number.
STEP 3. Once you've completed these actions, your reduced premium will appear on the final payment page.
For more details on the MARSH offering, have a look at this PDF.
*Subject to the terms, conditions and exclusions of the policy
**The price is for one year standard cover with $20M public and products liability, $10M professional indemnity cover. The price includes premium, statutory charges and broker fee. Some small businesses can claim an exemption from NSW stamp duty which can reduce the pricing shown above. The price includes a 1.0% debit/credit card administration fee. In order to arrange cover online, you will need to meet certain underwriting criteria and make payment with a debit/credit card (American Express, MasterCard or Visa).
The price, while accurate at the time of publication, is subject to change.
FITREC and its representatives are not licensed to provide you with financial product advice. We are merely informing you of the contact details of Australian Financial Services Licensees who are able to provide you with financial product advice and insurance services that are relevant to your particular objectives, situation and needs. We are not representatives of any insurer, but we are happy to refer any members who wish to obtain insurance products or services.
Please Note - We receive no kickback from any insurer. We've highlighted respected providers as a service for our registered members. Feedback is always welcome.
Any questions surrounding your insurance should be directed to the relevant insurer.