Pregnant & Post Natal Training for Personal Trainers Level 1
Back to search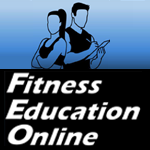 Fitness Education Online
Pregnant & Post Natal Training for Personal Trainers Level 1
ACT, NSW, NT, QLD, SA, TAS, VIC, WA

This online course was developed in collaboration with world-class fitness and women's health experts. You will gain in-depth knowledge about the anatomical changes pregnant women experience and their unique needs. You will also learn how to modify exercise routines to suit your clients' individual needs and create fitness programs that help them build strength during their pregnancy and regain their fitness after birth.
Find out more and enrol here.
To review this course, please click here.