Registered Fitness Professional

Carolina Arias
Krung Thep, Bangkok
280 0-120 is a NEW PROFESSIONAL
- Limited experience
- Initial education

120-230 is a DEVELOPING PROFESSIONAL
- Some industry experience
- Developing networks
- Further education

230-290 is an ACCOMPLISHED PROFESSIONAL
- Commitment to learning
- Extensive experience
- Multiple references

290-300 is an INDUSTRY LEADER
- 12+ years industry experience for 300 rating

Specialisation
Zumba Education Specialist
Industry Experience
9 years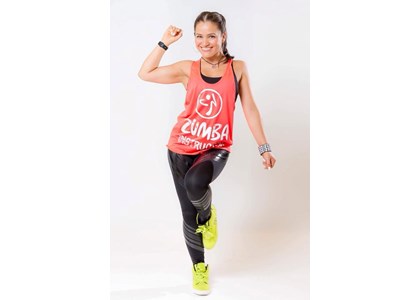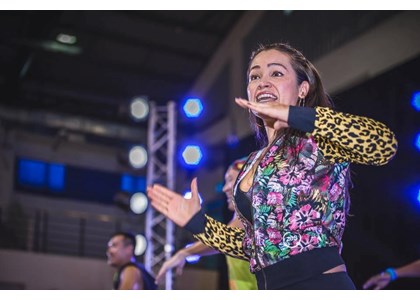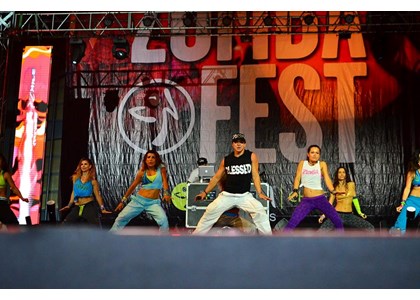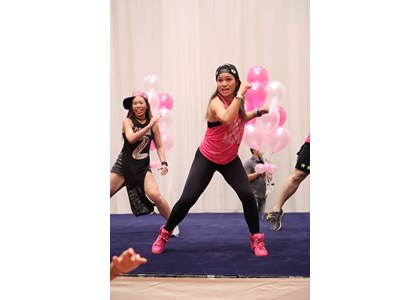 A Bit About Me
Carolina started her fitness career in the year 2000 by becoming a free Style GX Instructor and a PT in Chile. IN 2006 she decided to do something crazy and moved to NZ where she studied fitness again and where also became a Zumba Instructor in 2009.
In 2010 became a Master Trainer for Zumba Fitness and while training Instructors around Asia Pacific (until today) her passion for wellness motivated her to study several nutrition courses and the physiological aspect of food graduating as a Health Coach from IIN™ (Institute of Integative Nutrition).

Now she is dedicated to help people in what she calls "Integrative Coaching" where she doesn't only help then to be fit but to be healthier and happy by guiding them on their nutrition and complementing with life coaching techniques.
References (90/100) View All
I have known Carolina since 2009 and since then I have seen how outstanding she is at what she does. She walks the talk, she lives her life the way she tries to help other people live.
Maria Teresa Stone, Zumba Education Specialist, Fitness Presenter
Jun 2018
I first met Carolina Arias at a workshop that I was conducting for people desiring to take their presentation skills to the next level. Carolina impressed me with her enthusiasm and desire to not only improve her skills but also how this could impact those that she taught. Carolina is unique in her ability to motivate and inspire individuals to share their own talents to encourage the fitness message to reach as many people as possible.
Marietta Mehanni, Director, Marietta Mehanni
Jun 2018
Carolina Arias is a Top quality Fitness Professional. She endeavours to always be up to date with her continuing education to ensure all her clients, students & colleagues receive the best advise and training. I have know Carolina for nearly 10 years.
Deborah Goldberg, Director, Air Fitness
Jun 2018
Work History (90/100)
Zumba Education Specialist
Jan 2010 - Current
Zumba
Les Mills Body Trainer NZ
Jan 2009 - Dec 2011
Les Mills
Education (100/100)
| | |
| --- | --- |
| First Aid | Expires Sep 2019 |
| CPR | Expires Sep 2019 |
| | |
| --- | --- |
| Traditional Thai Massage | May 2016 - May 2016 |
| Watpo Traditional Massage School | LEVEL A |
| | |
| --- | --- |
| Bodyweight Athlete | Apr 2015 - Apr 2015 |
| Australian Fitness Network | LEVEL B |
| | |
| --- | --- |
| Health Coach | Oct 2014 - Oct 2014 |
| Institute for Integrative Nutrition | LEVEL B |
| | |
| --- | --- |
| Accredited Certificate of Nutrition | Sep 2013 - Sep 2013 |
| Cadence Health | LEVEL B |
| | |
| --- | --- |
| Les Mills Body Trainer | May 2010 - May 2010 |
| Les Mills | LEVEL B |
| | |
| --- | --- |
| Zumba Certified | Oct 2009 - Oct 2009 |
| Zumba | LEVEL A |
| | |
| --- | --- |
| Certificate in Sports Nutrition | Sep 2008 - Sep 2008 |
| Auckland University of Technology | LEVEL B |
| | |
| --- | --- |
| Certificate in Personal Training | Nov 2007 - Jul 2008 |
| Auckland University of Technology | LEVEL A |
| | |
| --- | --- |
| Certificate in Fitness Instruction | Nov 2006 - Nov 2007 |
| Auckland University of Technology | LEVEL A |
Show all