Registered Fitness Professional

Eddy Tannourji
Thomastown, VIC
115 0-120 is a NEW PROFESSIONAL
- Limited experience
- Initial education

120-230 is a DEVELOPING PROFESSIONAL
- Some industry experience
- Developing networks
- Further education

230-290 is an ACCOMPLISHED PROFESSIONAL
- Commitment to learning
- Extensive experience
- Multiple references

290-300 is an INDUSTRY LEADER
- 12+ years industry experience for 300 rating

Registration ID# 60865
Specialisation
Nutrition & Training
Industry Experience
26 years
REGISTERED 9 months
EXP 09-OCT-2021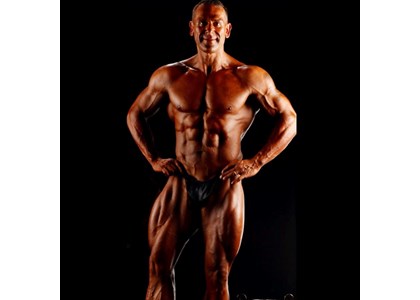 A Bit About Me
Involved in the health and wellness industry from a young age, Eddy's passion has always been to provide nutrition tips and programs to individuals seeking wellness goals. Gravitating towards health and wellness in his work environment, Eddy rapidly became the authority for anything nutrition-related.
Training over 300 athletes during his 8 years as owner/operator at his own facility, Eddy also became a well-established Athletic Physique state and multi-national winner, with 4 top placings at world level. Still competing today at age 48, Eddy's passion is as pronounced as ever.
References (0/100)
This professional has not yet entered any references.
Work History (100/100)
Managing Director
Oct 2004 - Current
Next Generation Supplements
Club Owner
Jan 1995 - Dec 2004
Edwards Lake Fitness Club
Achievements
This professional has not yet entered any achievements.
Report this profile Are there known errors or concerns about this profile?
Login or Register to subscribe to this profile. Subscribe to receive email updates when this profile is updated.