Registered Fitness Professional

Terrie Lavulavu
Narre Warren South, VIC
137 0-120 is a NEW PROFESSIONAL
- Limited experience
- Initial education

120-230 is a DEVELOPING PROFESSIONAL
- Some industry experience
- Developing networks
- Further education

230-290 is an ACCOMPLISHED PROFESSIONAL
- Commitment to learning
- Extensive experience
- Multiple references

290-300 is an INDUSTRY LEADER
- 12+ years industry experience for 300 rating

Registration ID# 78274
Specialisation
Personal Training
Industry Experience
2 years
FITREC Certificate
REGISTERED 1 year
EXP 26-SEP-2022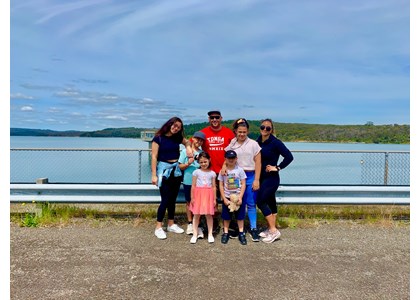 A Bit About Me
I am a Mother of five active children and have a deep love and passion for fitness. I have been training since my youngest was born, 6 years ago. Since training I have learned a lot about myself and what I am capable of. Being a Mother I believe that in order for our children and the next generation to live a healthier life we must lead by example. Pursuing a career in fitness I hope to inspire, help and empower others, especially Mothers, to regain their strength and self worth.
References (47/100) View All
Terrie has been a passionate, energetic and empathetic member of the Bootcamp HQ coaching for the past year. Her primary role has been as an assistant coach and she has excelled in regards to rapport building, helping to provide a safe and engaging workout experience and effectively coaching and correcting technique.
Andray Voronov, Director, Bootcamp HQ
Jan 2020
Terrie has strong leadership and organisational skills, teamed with a strong work ethic and commitment to learning and developing her skills. Terrie's background in her own training make her an excellent trainer and her ability to listen and connect with people is great. If I was looking to hire a trainer for my own gym, I would not hesitate in having Terrie on my team.
Alana Coleman, Sport and Fitness Educator , VFA Learning
Jan 2020
Work History (20/100)
Work Experience
Jan 2019 - Current
Bootcamp Hq
Education (70/100)
| | |
| --- | --- |
| First Aid | Expires Mar 2022 |
| Working with Children | Expires May 2024 |
| | |
| --- | --- |
| Safeguarding Children | Mar 2020 |
| YMCA | LEVEL C |
| | |
| --- | --- |
| Certificate IV in Fitness | Nov 2019 |
| Victorian Fitness Academy - RTO 21719 | FR A60 |
Report this profile Are there known errors or concerns about this profile?
Login or Register to subscribe to this profile. Subscribe to receive email updates when this profile is updated.