Can an Employee be Forced to Purchase Registration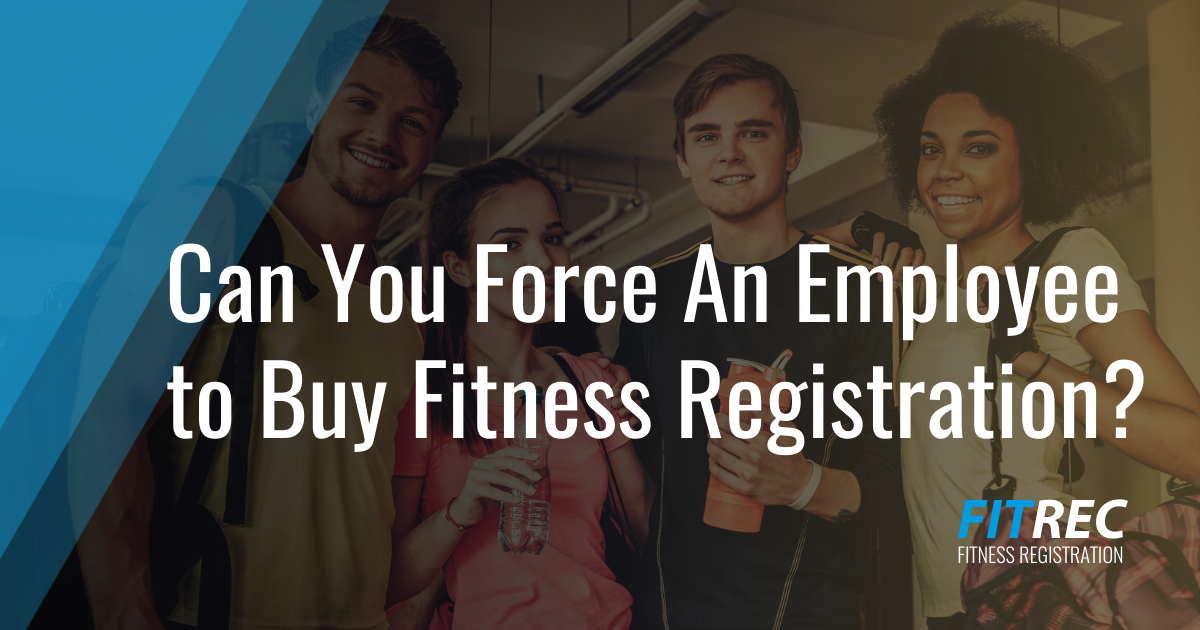 Can you force an employee to buy fitness registration?
We've had this question a few times recently.
While we hold fitness registration in high regard (specifically, FITREC registration), we recognise it's not a legal requirement. All the same, can an employer force an employee to purchase registration?
According to the Fair Work Ombudsman, this is a clear 'no'.
A prospective employee can not be made to pay a fee (to anyone) in order to receive a job offer.
An employee can not be made to pay a fee (to anyone) in order to keep their job.
Obviously, if the employer is paying for it, that's cool. But in the interest of clarity, it can't then be garnishee from the employee's wage.
General protections also exist that give employees the right to freedom of association. That is, who they register with, or if they register at all. To do otherwise is considered 'adverse action'.
The following is directly from the Fair Work Ombudsman...
Employees should not need to spend money in order to secure employment.
This applies to any of the employee's or prospective employee's money, not just the pay they get for working.
This means that an employer can't:
ask a prospective employee to pay money just to receive a job offer

ask employees to pay money to keep their job

pay the employee the correct pay rate and then make them give some of it back. Learn more

here

.
If this occurs, employees should contact the Fair Work Ombudsman: 131 394
General Protections
What are general protections?
The general protections have been introduced to:
protect workplace rights

protect freedom of association

provide protection from workplace discrimination, and

provide effective relief for persons who have been discriminated against, victimised, or have experienced other unfair treatment.
A person (such as an employer), must not take any 'adverse action' against another person (such as an employee), because that person has a workplace right, has exercised a workplace right or proposes to exercise that workplace right.
Adverse actions that can be taken against an employee or potential employee might include:
dismissing them

not giving them their legal entitlements

changing their job to their disadvantage

treating them differently than others

not hiring them

offering them different (and unfair) terms and conditions, compared to other employees.
If an employee believes their general protections at work have been breached, they should contact the Fair Work Ombudsman: 131 394, or lodge a claim to the Fair Work Commission: 1300 799 675. Learn more.