COVID Updates for NSW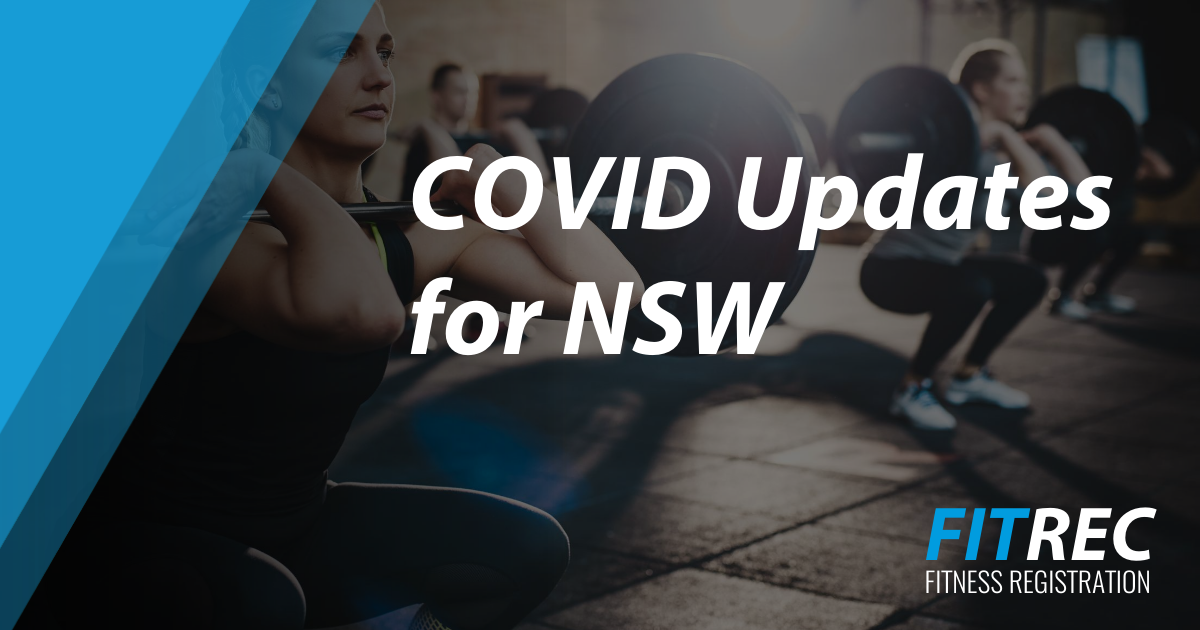 29 July 2020
NEW GYM RESTRICTIONS IN NSW
"All gyms need to have a COVID-marshal in place, including gyms who have a business model where no staff are present," said the NSW Premier Gladys Berejiklian.
Gyms and fitness centres will also have to register their COVID Safety Plan.
These new restrictions come into effect from Saturday, 1st August.
24 July 2020
Be sure to develop a COVID-19 Safety Plan for your gym, health or dance studio, or martial arts training facility.

Under Public Health Orders in NSW, you must have a COVID-19 Safety Plan for how your business will keep your participants, volunteers, and workers safe.
You can either :
Updating your plan
You may need to update the plan in the future, as restrictions and advice changes.
The plan available on this page will always be the most recent.
If you have registered as a COVID Safe business online and you update your safety plan, you do not need to register again.
For more details and for a checklist of matters to be addressed in your COVID-19 Safety Plan, head here.