FITREC Welcomes Club Pilates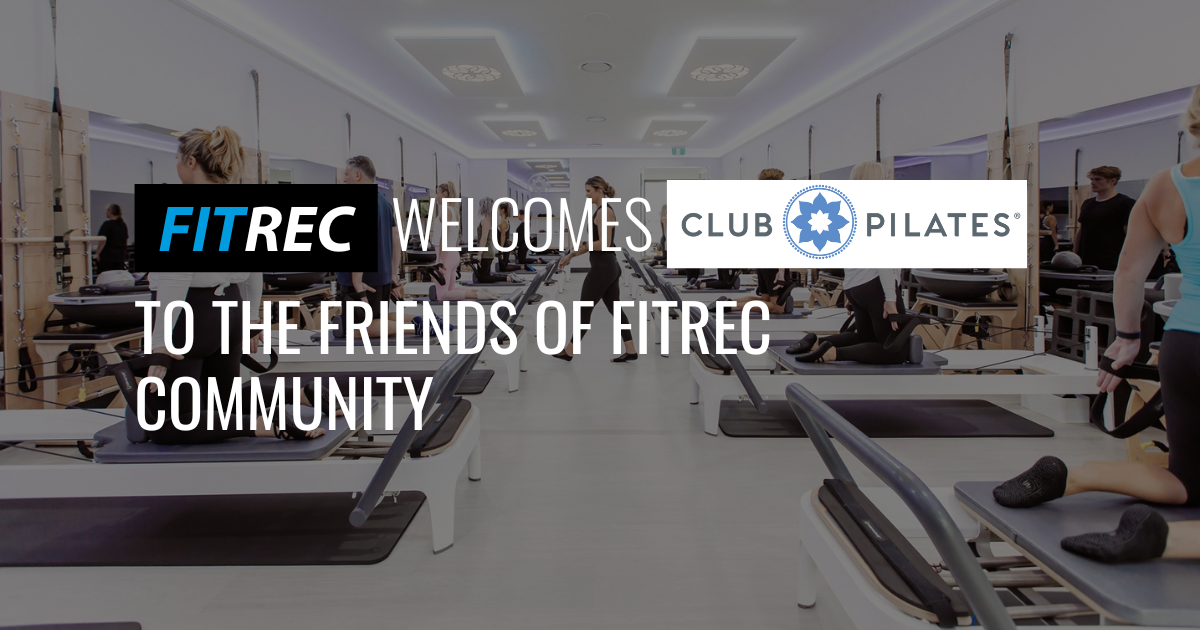 FITREC WELCOMES CLUB PILATES TO THE FRIENDS OF FITREC COMMUNITY
As part of this new connection, FITREC will be promoting the Club Pilates Comprehensive Teacher Training Program to our community of fitness professionals and businesses.
FITREC has long supported the Pilates industry, providing registration for Pilates instructors and supporting initial and ongoing Pilates education. "With more than 800 Club Pilates studios around the world, we are absolutely thrilled to be able to bring this depth of experience and commitment to Pilates education to our community of registered professionals", says Dennis Hosking, FITREC's Managing Director.
Brendan James, CEO of Club Pilates, states "We're excited to start an amazing partnership with the team at FITREC so that our industry-leading instructors have access to the best resources possible. We know that Club Pilates instructors are the best in the business. This partnership will assist us in supporting them further and educating future Pilates instructors with our amazing courses."
The Club Pilates Comprehensive Teacher Training Program can be viewed on FITREC here.
ABOUT FITREC
FITREC is a government-recognised registration service for fitness professionals and businesses. FITREC provides industry-leading levels of transparency and accountability and has been instrumental in raising standards throughout the fitness industry. Friends of FITREC is the registration option available to approved suppliers.
Learn more at fitrec.org
ABOUT CLUB PILATES
The Club Pilates proprietary 500-hour comprehensive Pilates education program consists of blended education, including in-person training, independent study, and online learning, which ensures graduates are well-prepared for a career in Pilates.
To find out more visit clubpilates.com.au