Join us on FITREC Circle


FITREC Circle is a private social network for the FITREC community.
If there are special offers, this is where you'll find relevant codes or other details.

FITREC members can also create their own topics to generate discussion with others.

It's a place where Friends of FITREC can connect with our community

Most importantly, we want you to connect with us - share feedback and ask questions.
FITREC Circle doesn't require you to have an account with any social network.
FITREC Circle is owned and operated by FITREC. You can log in with your FITREC account details. There is no need to have an account with another social network.
Key uses for FITREC Circle include;
Share wins, questions, concerns and more in the main feed.

Join a group that matches your interests

Start a group (eg. Trainers from a specific club, Group Ex instructors in a location, etc.)

Provide answers in a forum

Launch a forum to discuss a particular issue

Connect with professionals all over Australia
If you're FITREC Registered and ready to join FITREC Circle, head to circle.fitrec.org.
Not FITREC? It starts here.
---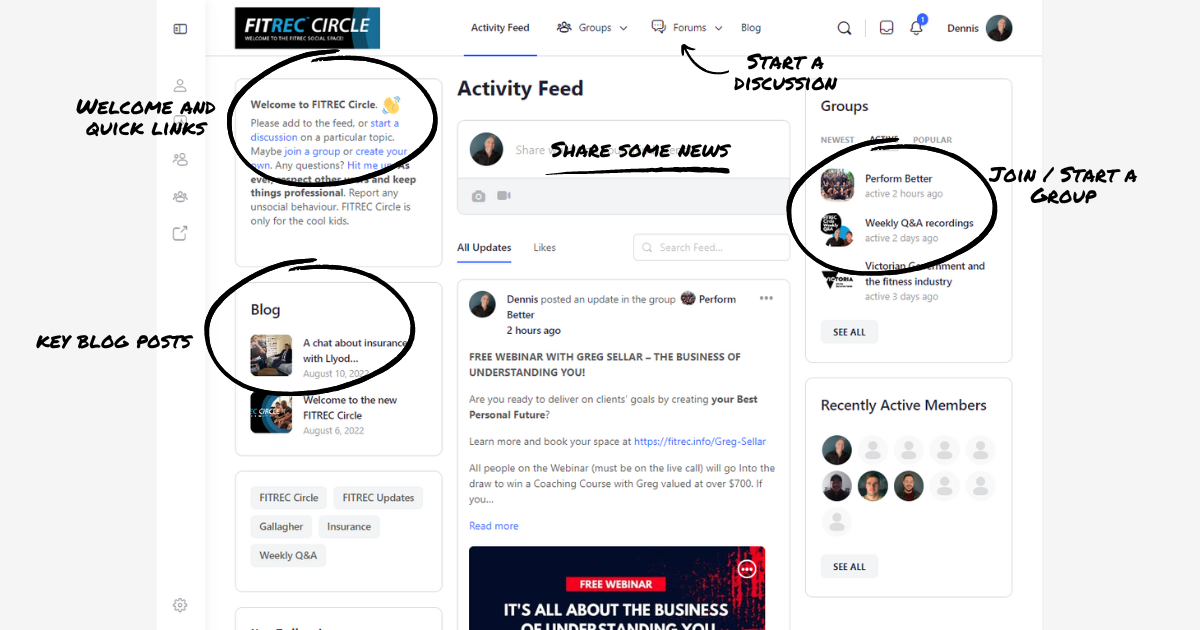 ---