Funding options in Victoria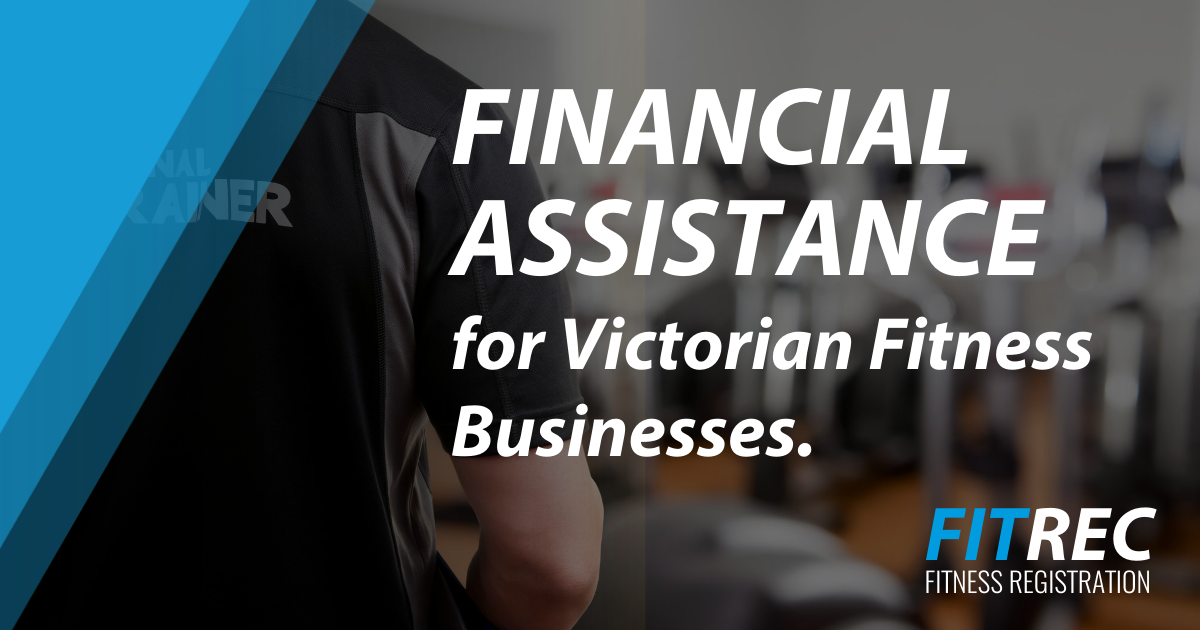 Business Victoria outlines key services that may be of interest to fitness professionals and businesses.
The Business Support Fund - Expansion Program is available to support employing businesses that have been highly impacted by the return to Stay at Home restrictions.
Non-employing businesses may be able to access support through the Business Advisory and Wellbeing Program. Details of this program will be available soon on the Business Support Package page available here.
We understand this is a very difficult time for Victorians and businesses as a result of Coronavirus (COVID-19) and encourage looking into the other available stimulus programs.
Business Victoria has set up a 'financial assistance finder' that may assist in finding out what support is available to you in your current situation: We recommend you check this site regularly for further funding announcements.
There are other forms of support that you may be eligible for;
The Victorian Government's Economic Survival Package fact sheet contains information on other financial support that may be available to you, and you can access that and more here.
FEDERAL GOVERNMENT SUPPORT
Current Federal Government support programs include:
JobKeeper Payments
Boosting cash flow for employers
Supporting apprentices and trainees
Increasing the instant asset write-off
Temporary relief for financially distressed businesses
Information on these Federal Government support programs is available here.
For rent relief assistance, the following links may be relevant...
https://rentrelief.covid19.dhhs.vic.gov.au/
https://www.melbourne.vic.gov.au/business/Pages/covid-19-rent-relief.aspx
https://www.vsbc.vic.gov.au/your-rights-and-responsibilities/retail-tenants-and-landlords/
Should you require assistance with rent disputes, the Victorian Small Business Commission (VSBC) offers a range of dispute resolution services. You can access these services here.
If you have any further inquiries about the support available for you, please do not hesitate to contact Business Victoria on 13 22 15.