Registration Freeze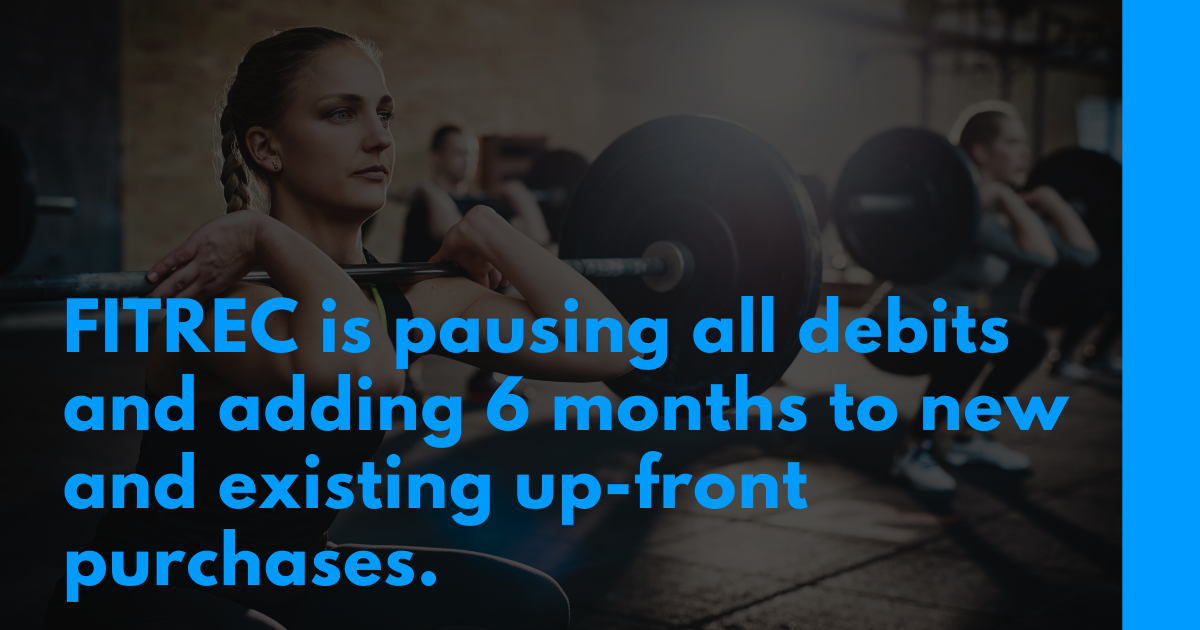 FITREC is pausing all debits and adding 6 months to upfront purchases
Update on 4th June: "With restrictions easing and Facilities re-opening, the additional 6 months added to upfront purchases will no longer be available from July 1st 2020"
Recognising the industry-wide shutdown and the impact it's having on our community, FITREC will be pausing all debits for memberships purchased on DD for six months and adding six months to all existing and new up-front registrations.
There is a significant amount of work required to update all, so the accounts may not reflect this change immediately.
For Professionals; There is nothing you need to do. Your account will be updated automatically.
For employers;
If you need updated certificates, please send your request to

luis@fitrec.org

and include the names of those you needed to be updated right away (saves waiting for us to get to them)

The revised registration expiry is visible on every professional's FITREC profile.
If you have any questions or require assistance, please get in touch.