Sole Joins the FITREC community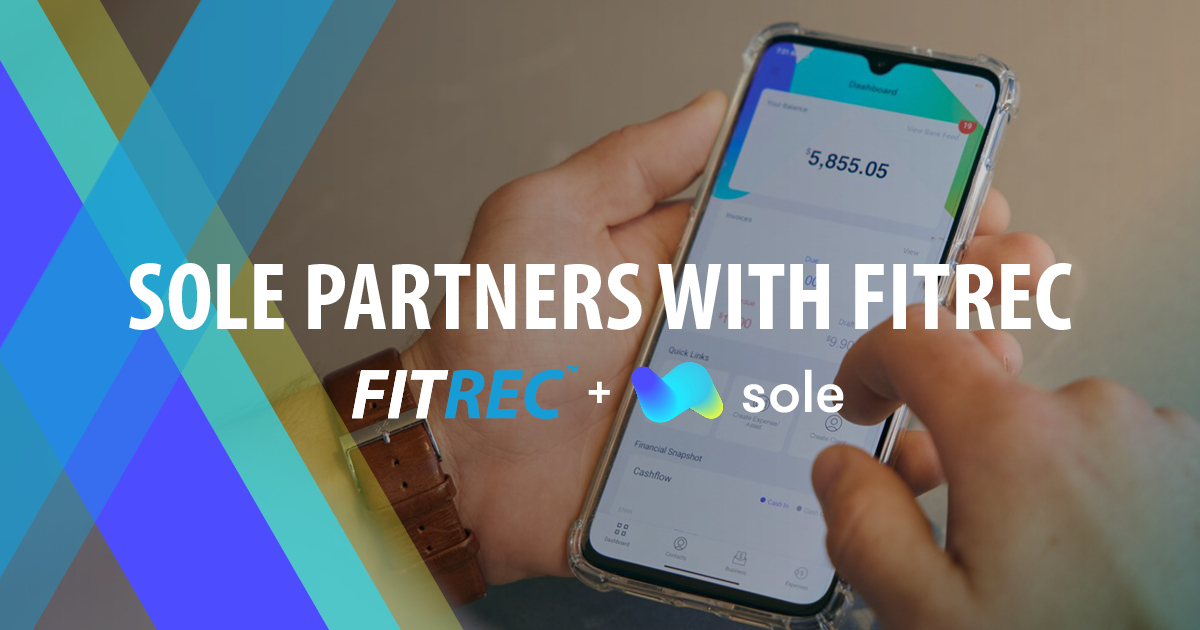 FITREC WELCOMES SOLE AS A FRIEND OF FITREC
This new partnership will provide a great deal of opportunity for FITREC members to up their numbers game.
As a result of this new partnership, Sole is giving members of the FITREC community three months of FREE access to their leading accounting app for sole traders.
From Adam and Johann, Founders of Sole, "Sole is thrilled to be partnering up with FITREC. We are genuinely excited to provide Australian Personal Trainers with the tools and knowledge they need to drive efficiency and simplicity in their accounting and business management."
"We're motivated to join FITREC on their journey to support longer and more successful fitness careers, and we feel that we can play a big role in helping FITREC's members up their numbers game."
Dennis Hosking, Managing Director of FITREC, adds "There are a great many sole traders within the FITREC community. And while everyone loves training clients and changing lives, very few of us are as excited about bookkeeping, invoicing and budgets. And this is where we see Sole as making a big difference. We're very grateful to see them as part of the FITREC community."
Details on how FITREC members can access the three months of free subscription to Sole has been added to FITREC Circle.
If you require any further information, please call the FITREC head office on 03 9021 0836.
ABOUT SOLE
Sole is an Australian designed, developed and fit-for purpose accounting application that is easy, smart and simple. You don't need to be an accountant or financial expert to keep your bookkeeping on track and is the perfect tool to make sure that you get paid on time and without any hassle.
Sole is your perfect companion to deliver all of the features you need to manage your business and clients. It keeps your accounting simple, easy, secure (bank grade security), stress-free and quick, in an easy-to-use interface. Send personalised quotes & invoices, turn quotes into invoices on the go, and see those pesky overdues at a glance. Sole's secure in-app Instant Pay payment system lets you take credit card payments from clients on the go - for on the spot payments.
Visit soleapp.com.au
ABOUT FITREC
FITREC is a government recognised registration service for fitness professionals and businesses. FITREC provides industry-leading levels of transparency and accountability and has been instrumental in raising standards throughout the fitness industry. Friends of FITREC is the registration option available to approved suppliers.
Learn more at fitrec.org