Welcome to the FITREC Archives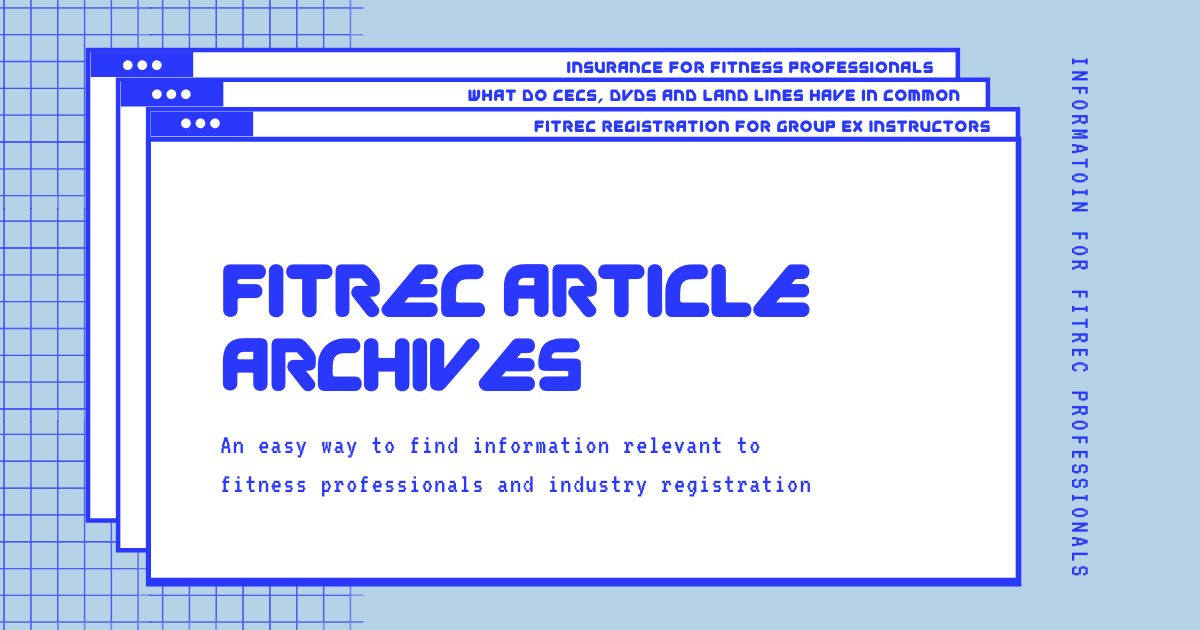 To help you find any articles of relevance on FITREC, we've begun categorizing all of our previously published posts to make them more accessible.
When logged into your FITREC account, you can view all available articles via the 'VIEW ALL' link or you can click on tags to find any other articles that have the same tag.
Please check back regularly as we'll also be adding some of the more popular articles from the HealthyPeople blog pages.