Registered Fitness Supplier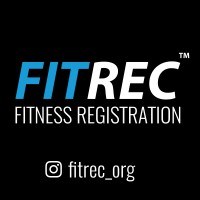 FITREC
1/117 Beavers Road, Northcote, Victoria 3057
03 9021 0836
146
| | |
| --- | --- |
| Established 2015 | 46/100 |
| References | 100/100 |
OUR MISSION
---
To help industry people achieve the success they're looking for in their career or business.
Join our FITREC Facebook Group
---
Even if you're not FITREC recognised, it's an opportunity to stay in touch.
Request inclusion here.
FITREC is a team like no other!
---
Since launching FITREC back in 2015, we've all understood the enormity of the task ahead.
Success with a new registration service would only be possible if we were transparent, accountable, efficient and provided genuine benefit to our users.
The team is led by me, Dennis Hosking. Helping others have a successful career or business is my passion. Why? Because I believe it's our chance to influence the health of the nation.
Becky is a big part of our team. Becky has been with me on HealthyPeople for many years and become a respected industry contact for professionals and employers across AUS. More HealthyPeople than FITREC but able to assist anywhere as required.
Chenille is the main FITREC contact. Chenille is our newest member but already an integral part of the FITREC team. She's a genius at making profiles look fantastic.
Bec (not pictured) is our off-site genie. She does a lot of work with Chenille to ensure all FITREC professionals look their best.
Just a note to say how impressed I've been with the FITREC registration process.
It's great to see you acknowledge and promoting learning experiences outside the box of the usual courses associated with fitness qualifications. Health and fitness is evolving - and our education should be too.
The back end system was nice and easy to add my details to. Your team have also been so helpful getting me sorted, Great show folks. Appreciate your help.
David Liow, Health Educator, Kaizen Institute
Friday, 25 May 2018