Registered Fitness Professional

Cindy Rella
Mentone, VIC
270 0-120 is a NEW PROFESSIONAL
- Limited experience
- Initial education

120-230 is a DEVELOPING PROFESSIONAL
- Some industry experience
- Developing networks
- Further education

230-290 is an ACCOMPLISHED PROFESSIONAL
- Commitment to learning
- Extensive experience
- Multiple references

290-300 is an INDUSTRY LEADER
- 12+ years industry experience for 300 rating

Current ABN / Current Insurance
Specialisation
Movement Coaching
Industry Experience
7 years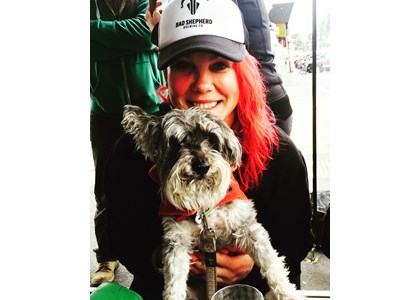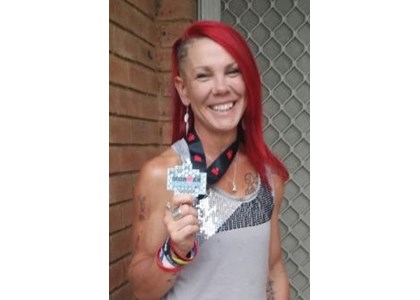 A Bit About Me
The matriarch of Braveness is a well-accomplished athlete!
Winning a Karate World Championship & completing a Half Ironman World Championship race.

Through her own battles with Mental Health and Injuries, Cindy believed in herself, finding a path to happiness, moving pain free. She now empowers others to do the same.
References (100/100) View All
I have worked with Cindy for several years and the passion and commitment she puts into her own self development as a trainer are second to none. She brings the same passion to her clients in helping them achieve the very best healthy lifestyles possible. Cindy has trained several of my clients that have been with me for 20+ years and the feedback is always of the highest praise. She is a stand out trainer.
Matt Brindle, Director, Integrate Training
Apr 2017
When I first started this program I was 130kgs , blood pressure of 160/100 and suffering chest pains. Something had to be done else I wouldn't be around to see my 40th birthday. Cindy has been the only trainer that has resonated with me on my fitness journey. Her guidance is realistic and forever grateful for her challenging me and making me accountable for my life.
Rick Vaveliuk, CLIENT
Nov 2017
Cindy's drive, focus, motivation and positivity to help others achieve their goals, her attitude is outstanding. Cindy wants to help and will always help when she is needed. She is an amazing person; she is a sparkle of light. I'm so grateful and appreciative of her guidance and I highly recommend her for anyone wanting to reach their personal goals. #teamrella #yesyoucan
Tracy Pearce, CLIENT
Nov 2017
Work History (70/100)
Movement Coach
Feb 2014 - Current
Integrate Training
Movement Coach
Jul 2011 - Current
Throttlebody Fitness Now known as Team Rella
Group fitness instructor
Jun 2017 - Current
Crunch
Movement Coach
Jan 2018 - Current
My Wellbeing
Group fitness instructor
May 2017 - Nov 2017
Menners Boutique FItness
Education (100/100)
| | |
| --- | --- |
| First Aid | Expires Oct 2019 |
| CPR | Expires Mar 2019 |
| Working with Children | Expires Apr 2019 |
| | |
| --- | --- |
| Cystic Fibrosis Education Day | Mar 2018 - Mar 2018 |
| Monash Childrens Southern Health | |
| | |
| --- | --- |
| Fundamentals of Kettlebells Level 1 | Feb 2018 - Feb 2018 |
| FTI | |
| | |
| --- | --- |
| Immersion 1 | Nov 2017 - Nov 2017 |
| SOMA | LEVEL B |
| | |
| --- | --- |
| Women's Health + Fitness Summit | Oct 2017 - Oct 2017 |
| Women's Health and Fitness Summit | |
| | |
| --- | --- |
| Rehab FX | Jul 2017 - Jul 2017 |
| Rehab Trainer | |
| | |
| --- | --- |
| Level 1 Wellness Coaching | May 2016 - Jun 2017 |
| Wellness Coaching Australia | |
| | |
| --- | --- |
| Exercise Prescription for Falls Prevention | Feb 2017 - Mar 2017 |
| Monash University | LEVEL B |
| | |
| --- | --- |
| ZUU Level 2 Coach | Jul 2016 - Jul 2016 |
| The ZUU | LEVEL B |
| | |
| --- | --- |
| Ankorr Level 1 | Feb 2016 - Feb 2016 |
| The ZUU | LEVEL B |
| | |
| --- | --- |
| Trigger Point Performance MCT | Aug 2014 - Aug 2014 |
| Personal Training Academy - RTO 21953 | LEVEL B |
| | |
| --- | --- |
| Hyperware SandBells | Apr 2014 - Apr 2014 |
| Personal Training Academy - RTO 21953 | |
| | |
| --- | --- |
| Tom Myers' Movement Immersion | Mar 2014 - Mar 2014 |
| Anatomy Trains | LEVEL B |
| | |
| --- | --- |
| Mentorship Level 1 | Oct 2013 - Oct 2013 |
| Personal Training Academy - RTO 21953 | LEVEL B |
| | |
| --- | --- |
| PTA Global Bridging Course | Sep 2013 - Sep 2013 |
| Personal Training Academy - RTO 21953 | LEVEL A |
| | |
| --- | --- |
| ZUU Level 1 Coach | Feb 2013 - Feb 2013 |
| The ZUU | |
| | |
| --- | --- |
| TRX Rip Training | Sep 2012 - Sep 2012 |
| Personal Training Academy - RTO 21953 | LEVEL B |
| | |
| --- | --- |
| Improving Foot and Gait Mechanics | Jun 2012 - Jun 2012 |
| PT on the Net | LEVEL B |
| | |
| --- | --- |
| Vipr Training | Nov 2011 - Nov 2011 |
| Vipr | LEVEL B |
| | |
| --- | --- |
| Certificate III in Fitness | May 2011 - Jul 2011 |
| Personal Training Academy - RTO 21953 | LEVEL A |
| | |
| --- | --- |
| Certificate IV in Fitness | May 2011 - Jul 2011 |
| Personal Training Academy - RTO 21953 | LEVEL A |
| | |
| --- | --- |
| TRX Suspension Training | May 2011 - May 2011 |
| Personal Training Academy - RTO 21953 | LEVEL B |
Show all
Achievements
| | |
| --- | --- |
| Australian Record TALC 8kg 142 reps | May 2018 |
| Victorian State Championships | |
| | |
| --- | --- |
| Australian winner Jerk 661 reps | May 2018 |
| Ultimate Girevik Cup Stage 2 | |
| | |
| --- | --- |
| Australian Winner Womens Jerk 618 reps | Mar 2018 |
| Ultimate Girevik Cup Stage 1 | |
| | |
| --- | --- |
| 3rd place Nationals Biathlon 12kg 324 points | Oct 2017 |
| GSAA | |
| | |
| --- | --- |
| 1st place Regional Biathlon 12kg 277.5 points | Jul 2017 |
| GSAA | |
| | |
| --- | --- |
| Completed the race | Aug 2015 |
| World 70.3 Ironman championships | |
| | |
| --- | --- |
| 3rd place age group | Nov 2014 |
| Ballarat 70.3 Ironman | |
| | |
| --- | --- |
| 2nd place fighting | Nov 2005 |
| WTKA World Championships | |
| | |
| --- | --- |
| First place Kata | Nov 2005 |
| WTKA World Championships | |
| | |
| --- | --- |
| 2nd Grand Champion | Nov 2005 |
| WTKA World Championships | |
Show all