Flic hits 300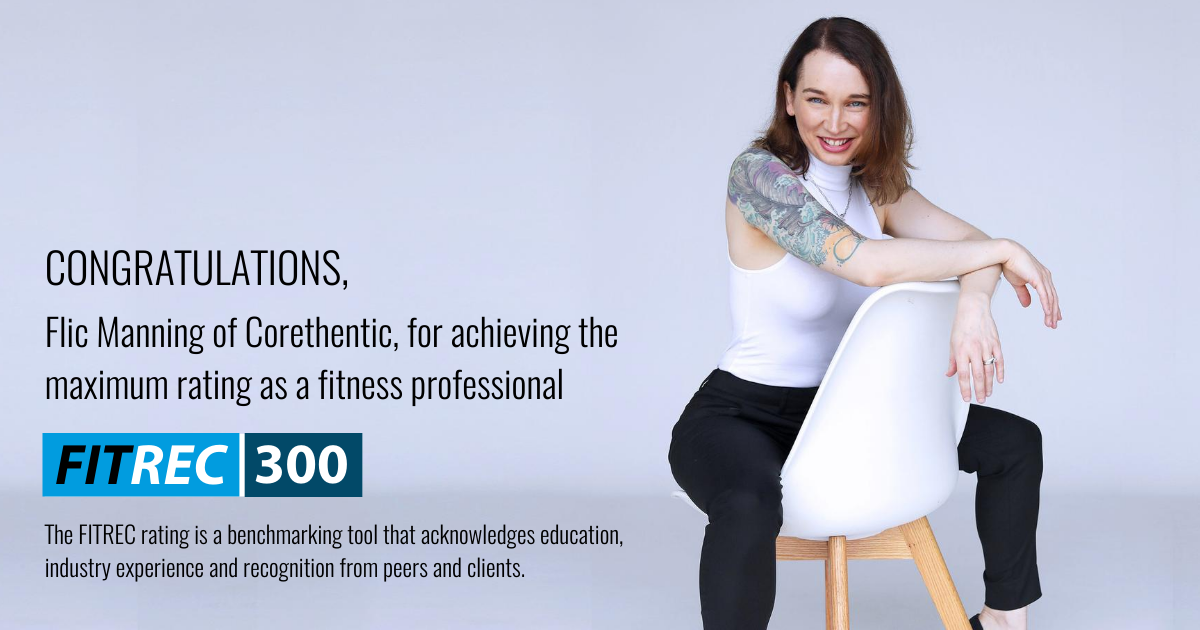 CONGRATULATIONS, Flic Manning, for becoming one of Australia's few 300 Rated fitness professionals.
The current average rating across all FITREC professionals is 111, proving that Flic is unquestionably among the elite in our industry. We're proud to support her in her fitness career.
Professionals are the heart of our industry but for too long have been too broadly categorised. By contrast, the FITREC rating shows that every professional is an individual.
The industry has changed. Thankfully, so has registration.
Learn more about the FITREC Rating here.